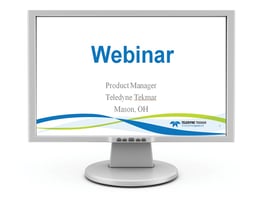 If you missed or were not able to attend our webinar or just want to listen to it again, the recording is now available for viewing. The slides are also available to refer back to.
Title: Unexpected Purity Differences Between Popular Bottled Water
Teledyne Tekmar performed a study on 5 popular bottled waters using proven Total Organic Carbon (TOC) analysis. TOC is a great "catch all" method of validating water cleanliness and purity. Teledyne Tekmar's Fusion was used for this study because it offers the best choice for drinking water purity analysis. This is due to its oxidation technique which allows for very few interferences and low carbon background making its results reliable and many work flow simplifying software features.
Please fill out the information to the right to access the webinar slides and recording.