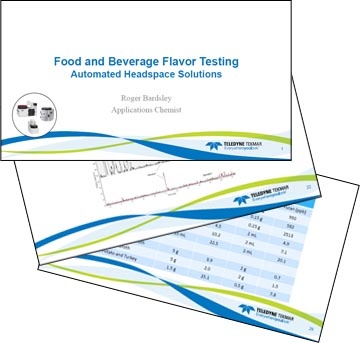 If you missed or were not able to attend our webinar or just want to listen to it again, the recording is now available for viewing. The slides are also available to refer back to.

Title: Food and Beverage Flavor Testing: Automated Headspace Solutions
This headspace webinar covered approaches to analyzing a variety of foods and beverages for flavor and/or contaminant compounds including:
Hexanal in rice and baby formula

A variety of flavor compounds in alcoholic beverages

Benzene in sodas

VOCs in Orange juice

Furan in a variety of food products

Flavor Compounds in olive oil
Fill out the information to the right to access the webinar slides and recording.