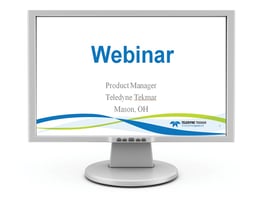 If you missed or were not able to attend our webinar or just want to listen to it again, the recording is now available for viewing. The slides are also available to refer back to.
Title: Helium Conservation in Purge & Trap Analysis
In today's economy, the price for everything is on the rise. Helium is becoming increasingly more expensive and harder to source, making it a less desirable purge gas for the Purge & Trap process. The good news is, there are less expensive, easier to obtain alternatives that get the job done. And if helium remains your gas of choice, there are budget-friendly methods for conserving it during analysis.
During the webinar, you will gain expert insight into:
What Purge & Trap is and how it works

Alternative purge gases that can be used during the Purge & Trap process

Purge gas comparisons

Comparisons of different purge parameters with helium conservation in min
Please fill out the information to the right to access the webinar recording.