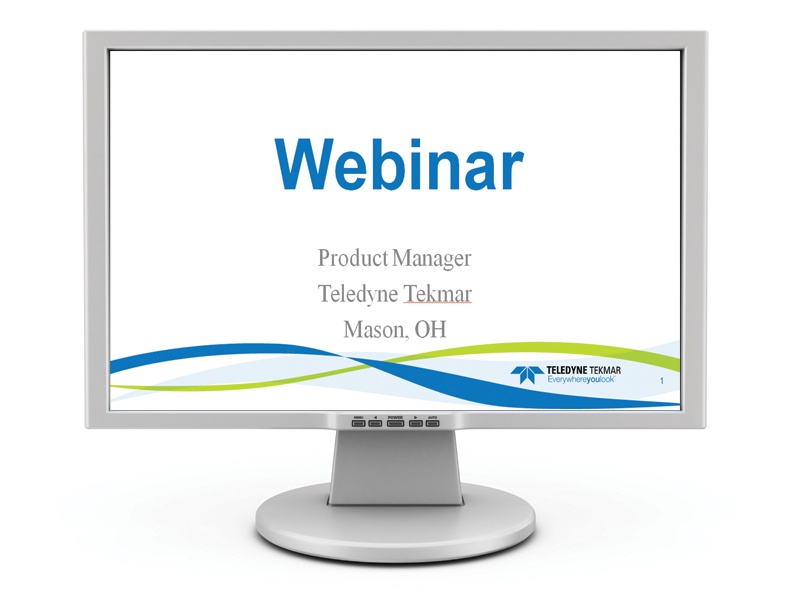 If you missed or were not able to attend our webinar or just want to listen to it again, the recording is now available for viewing. The slides are also available to refer back to.
Title: Musings of an Apps Chemist
While working with the Teledyne Tekmar Lumin PTC recently, changing numerous purge and trap parameters, Roger Bardsley, Applications Chemist wondered what would happen if the receiving end of the P&T system, the GC, had its parameters varied.

Taking some time out from the constant pressure of publishing application notes, a change of flow was needed.

In this webinar, as Roger delves into the world of GC parameters. Covering laboratory quandaries such as, which is better, constant pressure versus constant flow and how does a liner ID measure up.

This exploration of GC parameters is guaranteed to peak your interest.
Please fill out the information to the right to access the webinar slides and recording.